Welcome to my lil' spooky shop!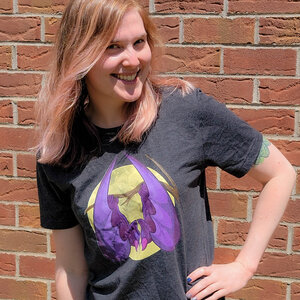 Hello there! My name is Kitty Capelle, and I'm the artist behind Hope-Dreams Art. Here's a little bit more about me and my spooky and sweet creations.


My art is a little bit Halloween and a little bit pure Michigander with a Tennessee twist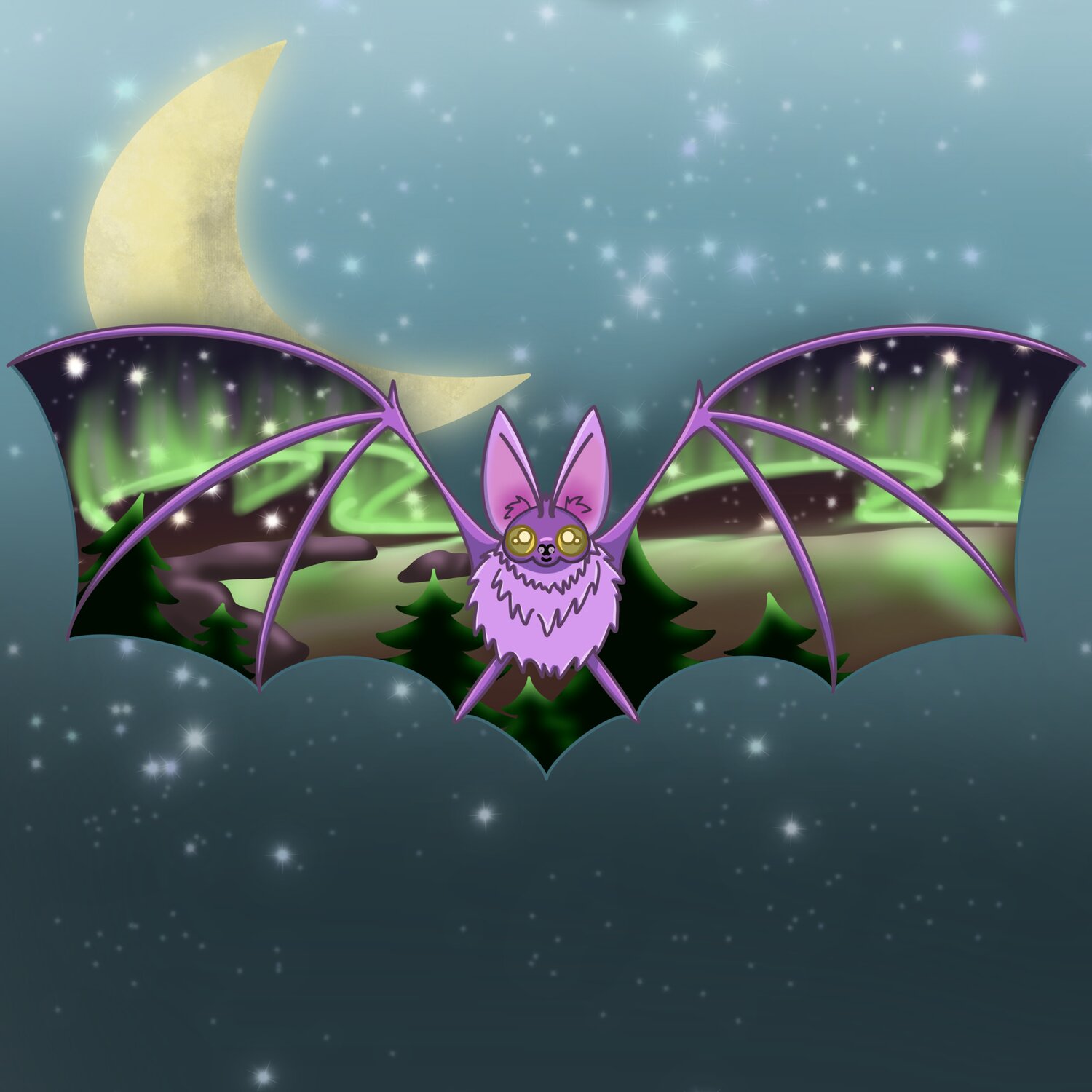 You will see the influence my surroundings have on my art. I live in Michigan's Upper Peninsula, and there is no shortage of natural wonder. The design on this was inspired by a photo of the Northern Lights my husband took standing at Sugarloaf Mountain in Marquette, Michigan, overlooking Little Presque Isle. The green lights are reflected in the waters of Lake Superior.

There's no better place to call home than the UP; except maybe my hometown of Knoxville, Tennessee. The never-ending outdoors of both homes make their way into a lot of my work. If you've spent time exploring the gorgeous fresh coast of Michigan or roaming the green hills of East Tennessee, you'll probably recognize a lot of familiar plants, animals and landscapes in my work.
Why Halloween?
I've always loved this holiday. As a kid, it was the one time of year I could just go all out on my weird, existing in a space without judgement. Now, as an adult, I don't care if it's July, it's Halloween in my heart 365 days per year. My weird is on full display no matter the season!


What's behind the logo?


I was waiting for the right inspiration to hit to design a logo. Finally, I stumbled upon a medieval illumination of a triple hare - that's reminiscent of a Celtic knot, with a trinity pattern. I wanted a design that could flex with my wandering interests. Right now, it's all about that ghost, bat, and spooky life, but maybe not always. I wanted something in the natural world that may also work with my love of herbalism and plants too.

I've always felt a deep connection to rabbits, and even have one tattooed on my wrist! Over the years, the rabbit symbol has meant different things to me, but currently, it's a message of hope and healing; renewal and vibrancy of life. And of possibility and trust in a good future.

And the trinity motif; whether a triple moon, triple goddess, never-ending triangle. It means a lot of things to a lot of people, but I've always had a spiritual connection to it. So that was an important reminder to me of where to find my center when I'm feeling the ups and downs of the art-for-sale life.